SEA DUCK HUNTING IN MARYLAND ON THE CHESAPEAKE BAY WITH MARYLAND WATERFOWL
MARYLAND SEA DUCK HUNTING TESTIMONIALS
Recently I was able to get out with Captain Marc to do some sea duck hunting off Ocean City, and I've got nothing but good things to say about him, his boat, and the quality of hunting. I personally sea duck the Chesapeake on my own boat, but it's not worthy of the ocean nor is that grounds I'm used to or comfortable with. While sea ducking the bay is a good time, the quality of hunting, meaning the numbers, and the flight you experience in the ocean is unbelievable! From the time we left the ramp I felt completely safe, comfortable, and confident I was in for a good time. By the time the decoys were out and set we were greater by a beautiful sunrise and the first birds of the morning! Great day on the water that ended with a limit of birds, laughs and memories. Anyone looking to experience sea duck hunting at its finest should give Captain Marc a call, first class operation all the way around. Book with Confidence.
Derrick "DJ" Steirer
If you're looking for a fun, safe and enjoyable hunt with a sore shoulder from pulling the trigger so much, then book a hunt with Captain Marc Spagnola. That's exactly what my father, brother and I experienced on our hunt. Captain Marc kept us on the birds all day, and provided us with a hunt and a memory that will last a lifetime. Thanks again Marc, looking forward to our next outing for Sea Ducks with Maryland Waterfowl.

Rick Vespa
If you have questions or you would like to book a hunt with us, give Captain Marc Spagnola a call or text at 717-324-1649
Marc Spagnola,
Maryland Waterfowl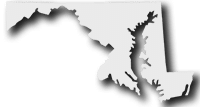 MARYLAND SEA DUCK HUNTING
SURF SCOTER – BLACK SCOTER – WHITE WING SCOTER – LONG TAIL DUCKS
Book a Sea Duck Hunt with Maryland Waterfowl!
Hunt Sea Ducks on Maryland's Famous Eastern Shore!