BRANT HUNTING IN MARYLAND ON THE CHESAPEAKE BAY WITH MARYLAND WATERFOWL
BRANT HUNTING IN MARYLAND ON THE CHESAPEAKE BAY
We hunt the Chesapeake Bay and Eastern Shore area for Brant. We have established our selves within our bountiful region to provide you with the very best hunting opportunity. We invite you to view our Gallery for a few photos from recent guided hunts. Maryland Waterfowl Guide Service wants to ensure your safety and comfort on our 24 foot Ocean Duck Water, specially built for big water hunting. We will meet and launch out of the Ocean City area and hunt the surrounding bay region. Please visit our what to bring section for details.
As hunters and stewards of the land, we are blessed with a golden opportunity to hunt the beautiful waters of the Chesapeake Bay. Imagine the sun coming up on the horizon and the first flock of Brant turning to toll into our set, it doesn't get any better than that.  Please take a moment and read what some of our other hunters have to say about hunting with Maryland Waterfowl Guide Service.
If we can answer any questions, or you would like to book a hunt with us, please give Captain Marc Spagnola a call at 717-324-1649
Marc Spagnola,
Maryland Waterfowl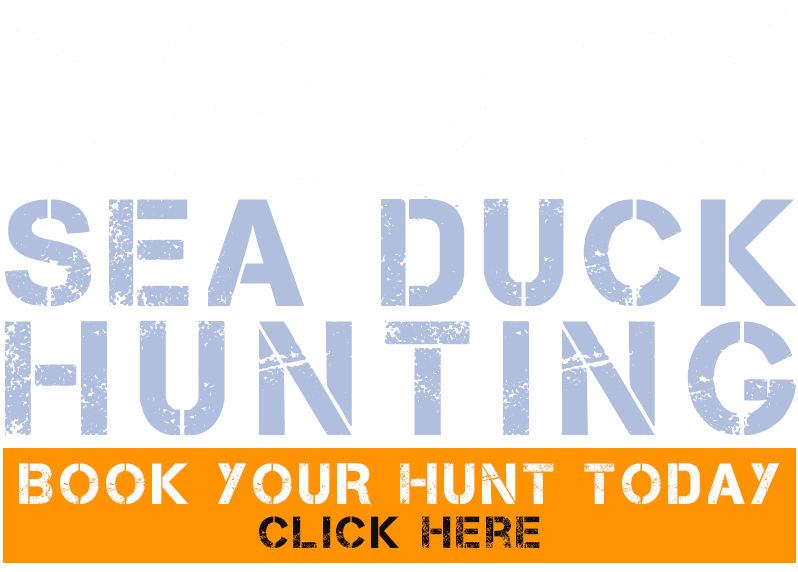 ABOUT CAPTAIN MARC SPAGNOLA
Captain Marc Spagnola has years of hunting experience on the Chesapeake Bay, his one priority, making sure you have the very best Sea Duck Hunting experience possible. Captain Marc works hard for you, he does the homework to make sure every Sea Duck Hunt on the Chesapeake Bay is a memorable one.
Marc is also the owner of Dusk to Dawn Bowfishing which offers bowfishing trips on the Chesapeake Bay. Please visit us at Dusk To Dawn Bowfishing to see what we have to offer when not chasing Sea Ducks on the Chesapeake.