SEA DUCK HUNTING IN MARYLAND ON THE CHESAPEAKE BAY WITH MARYLAND WATERFOWL
WHAT'S NEW WITH MARYLAND SEA DUCK HUNTING
It's Been blowing on the big water the last few days. I Had to switch it up a little.
It was nice to see some white in the mix!

Marylandwaterfowl.com

Booking dates for 2023/24 ... See MoreSee Less
+6
6 CommentsComment on Facebook
Marc Spagnola got one myself today
Still one of my bucket list birds
That's some nice longtail!!!
Tom Mick Jacob Mick Eric Lang
Jason M. Goe Greg Goe Mitchell Pipkin Jesse Smeltzer we should see if this outfitter would be interested in a deer hunt/duck hunt trade sometime. I need to get a nice old squal for the wall
Load more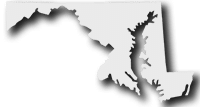 MARYLAND SEA DUCK HUNTING
SURF SCOTER – BLACK SCOTER – WHITE WING SCOTER – LONG TAIL DUCKS
Book a Sea Duck Hunt with Maryland Waterfowl!
Hunt Sea Ducks on Maryland's Famous Eastern Shore!